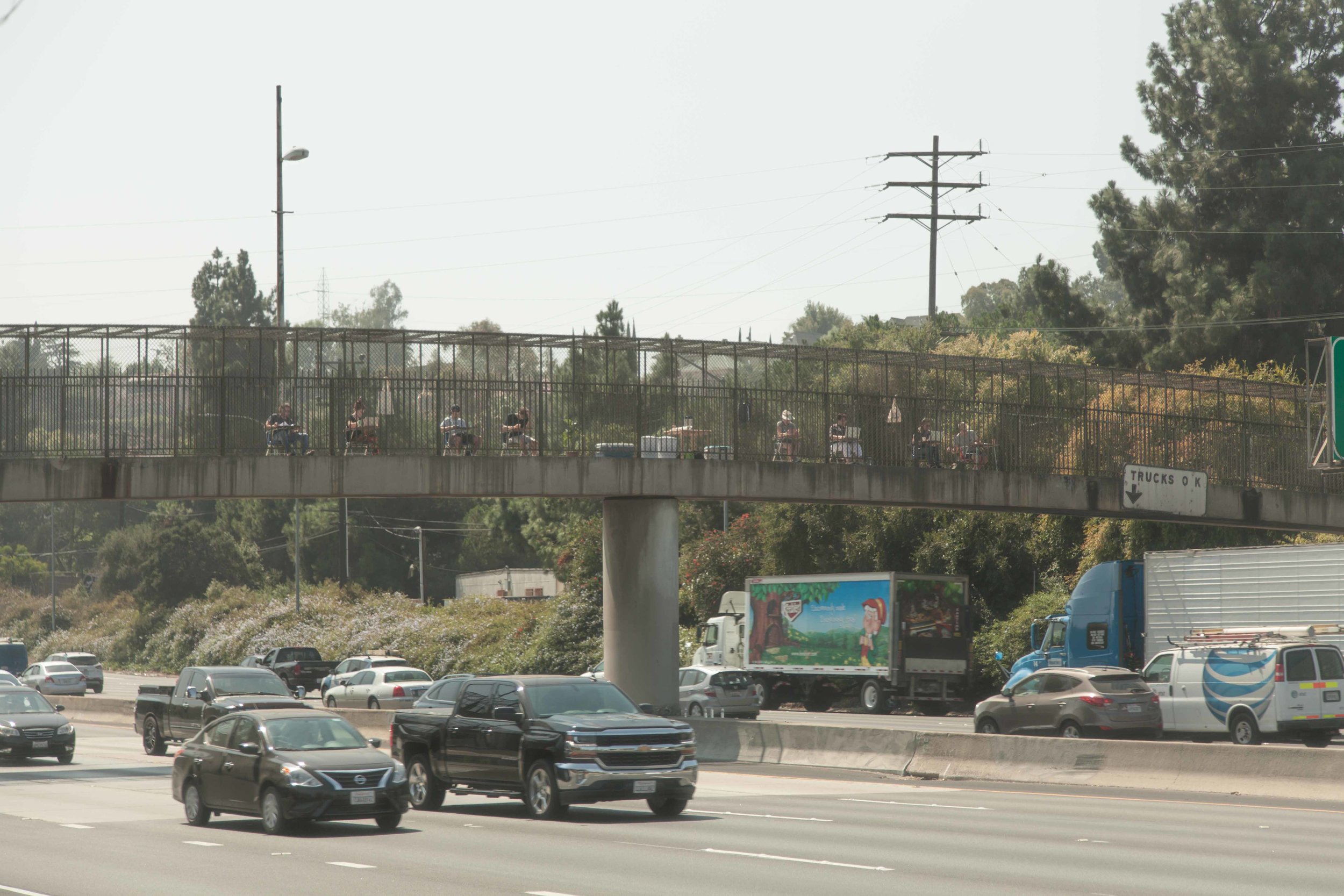 Internet Overpass investigated doing work over the West Coast's busiest highway.

This rogue, pop-up co-working experience took place above the I-5 Freeway in Atwater Village, Los Angeles on September 7, 2016 in collaboration with 5 Every Day.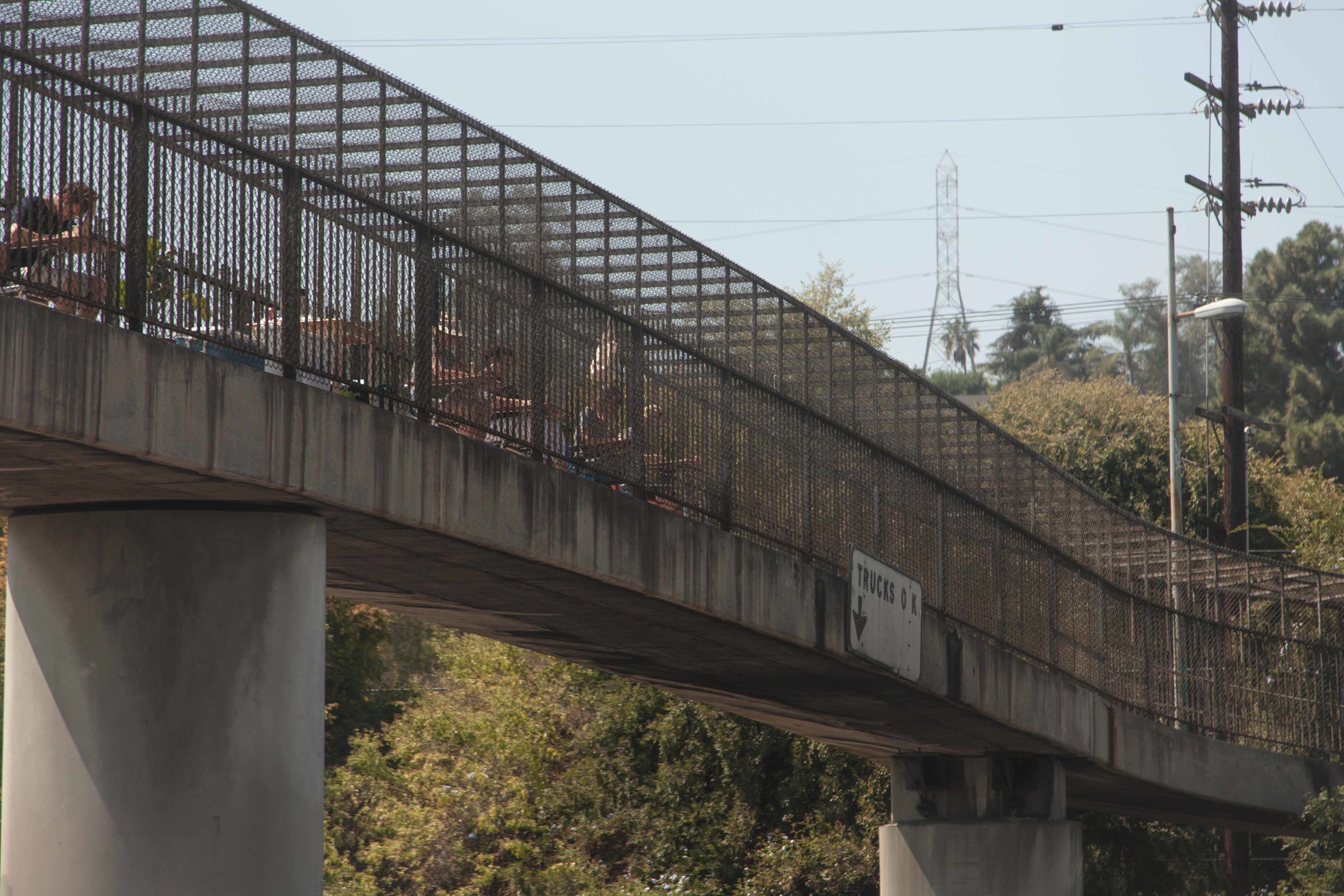 The installation consisted of eight adult-sized school desks and a strong Wifi hotspot. There were no signs or instructions. People just showed up, grabbed a complimentary coffee & La Croix, plopped down at a school desk, Instagrammed the workspace, and then opened their computer. Most people stayed for about one hour, while a few people worked there all afternoon. The desks were rarely vacant.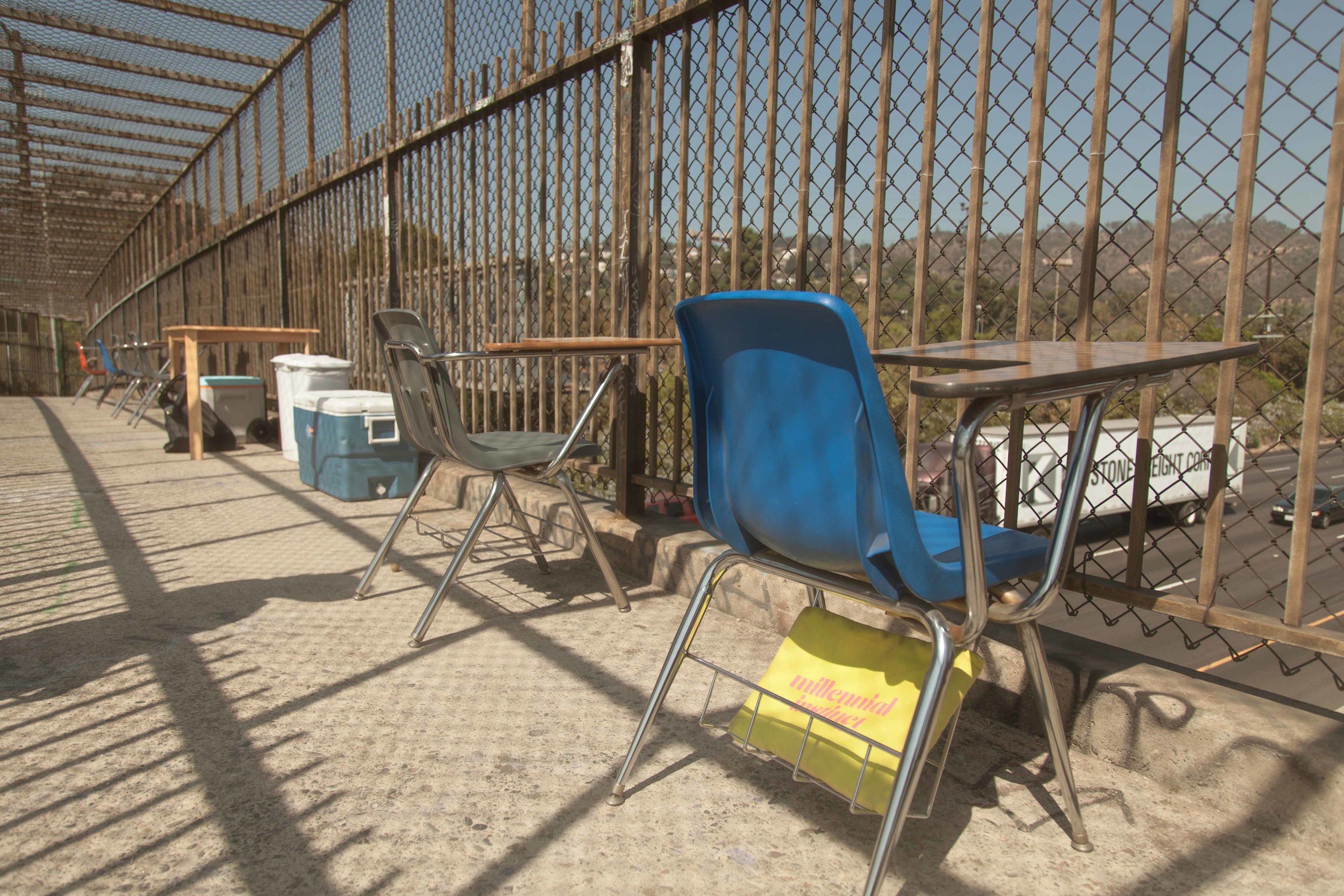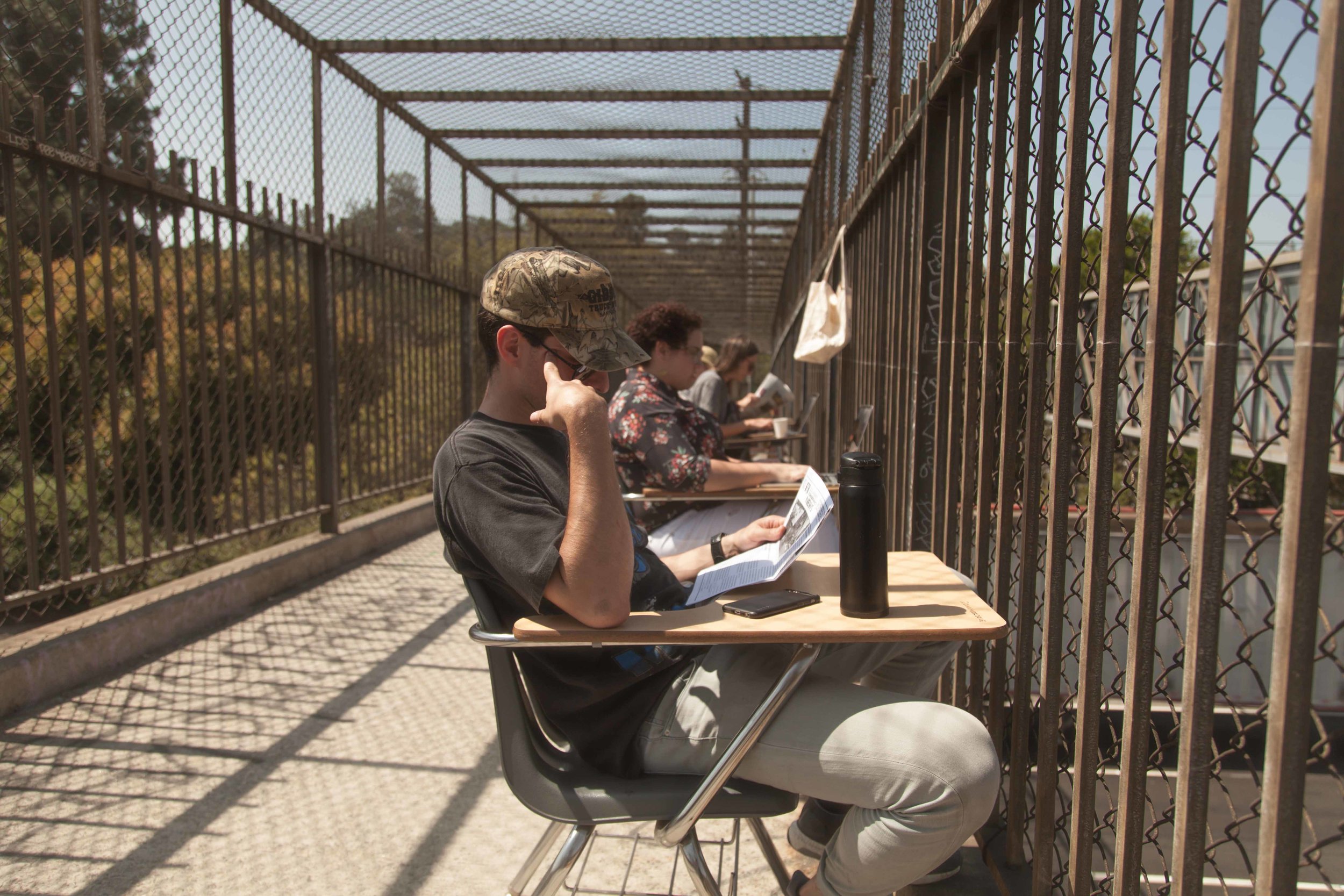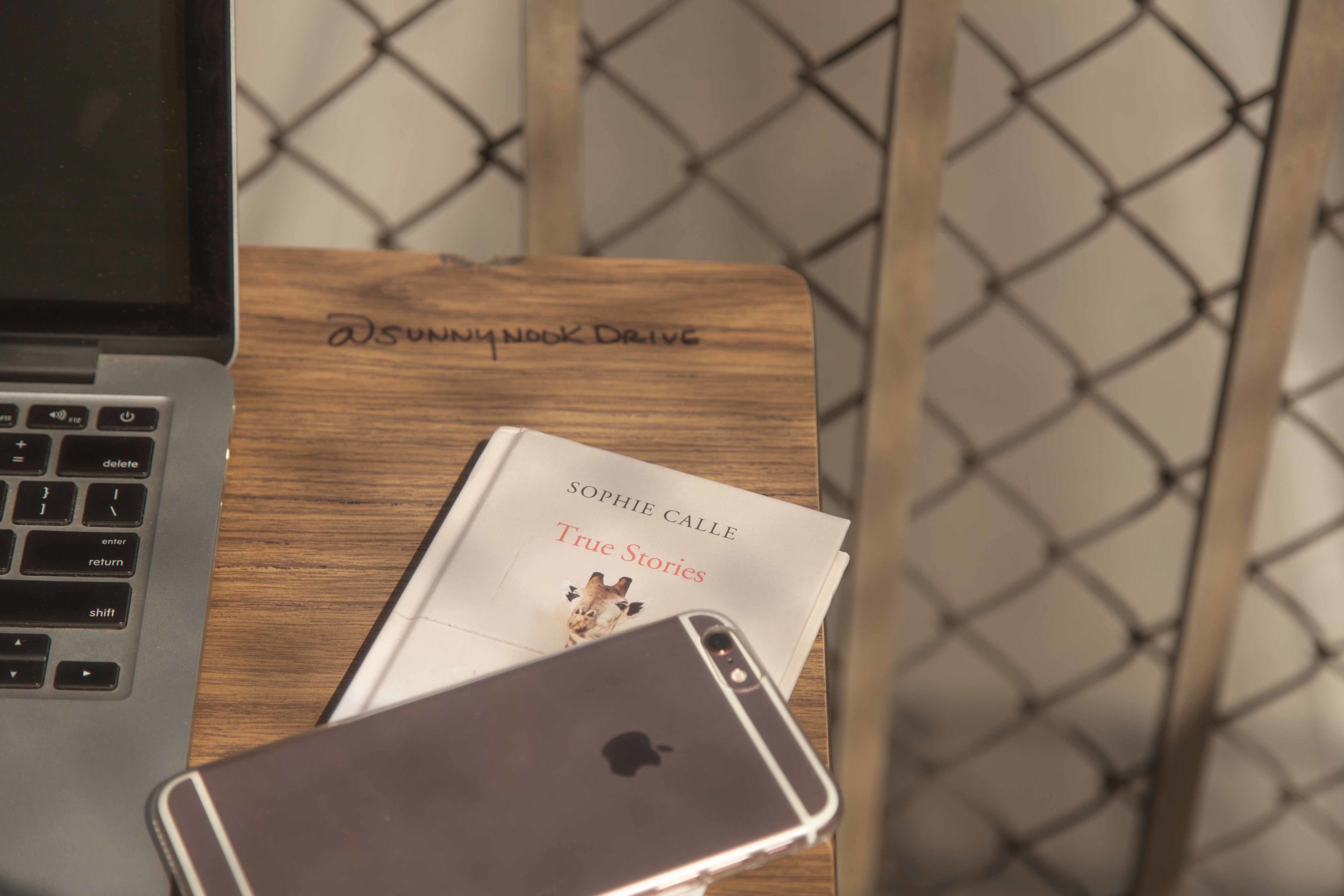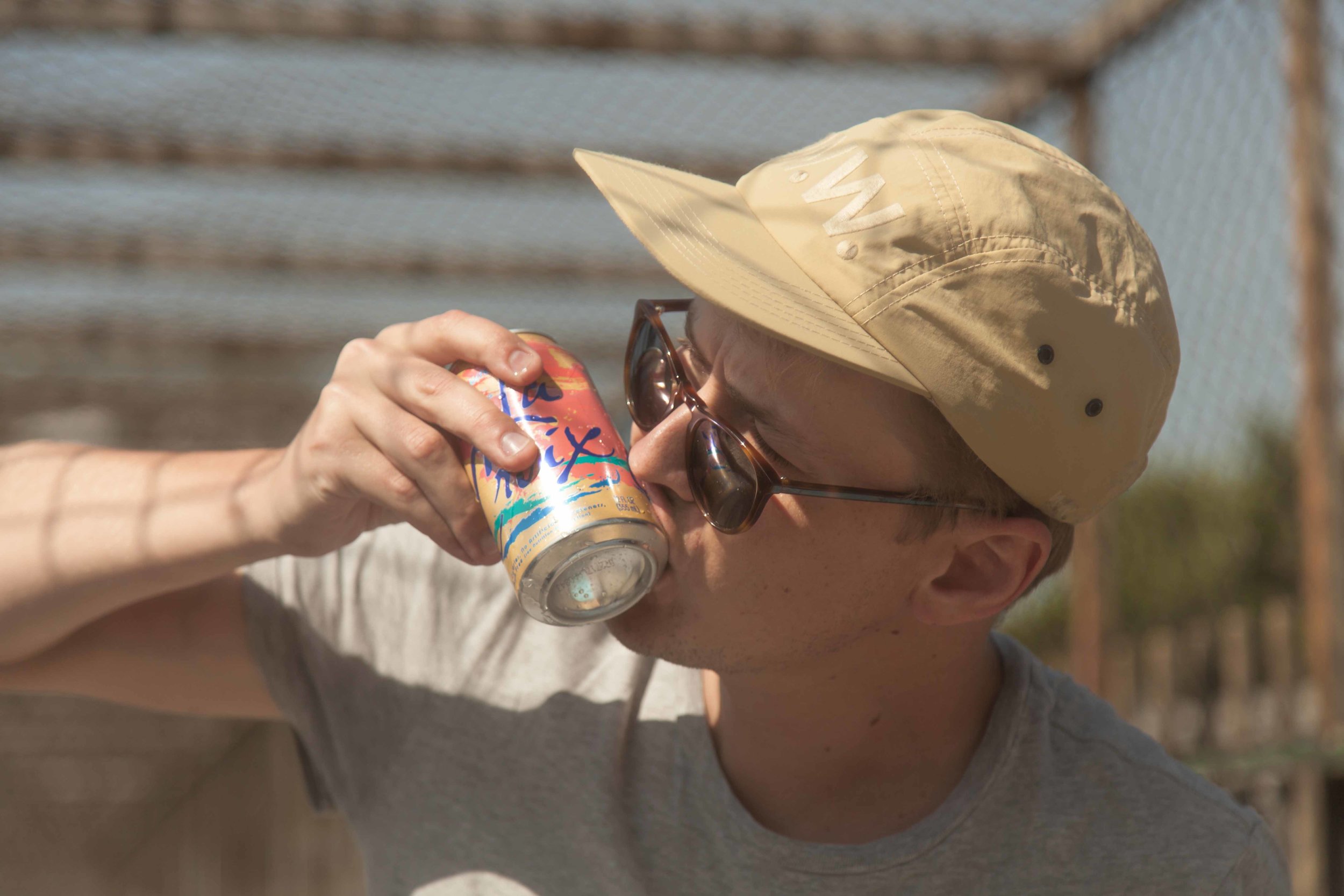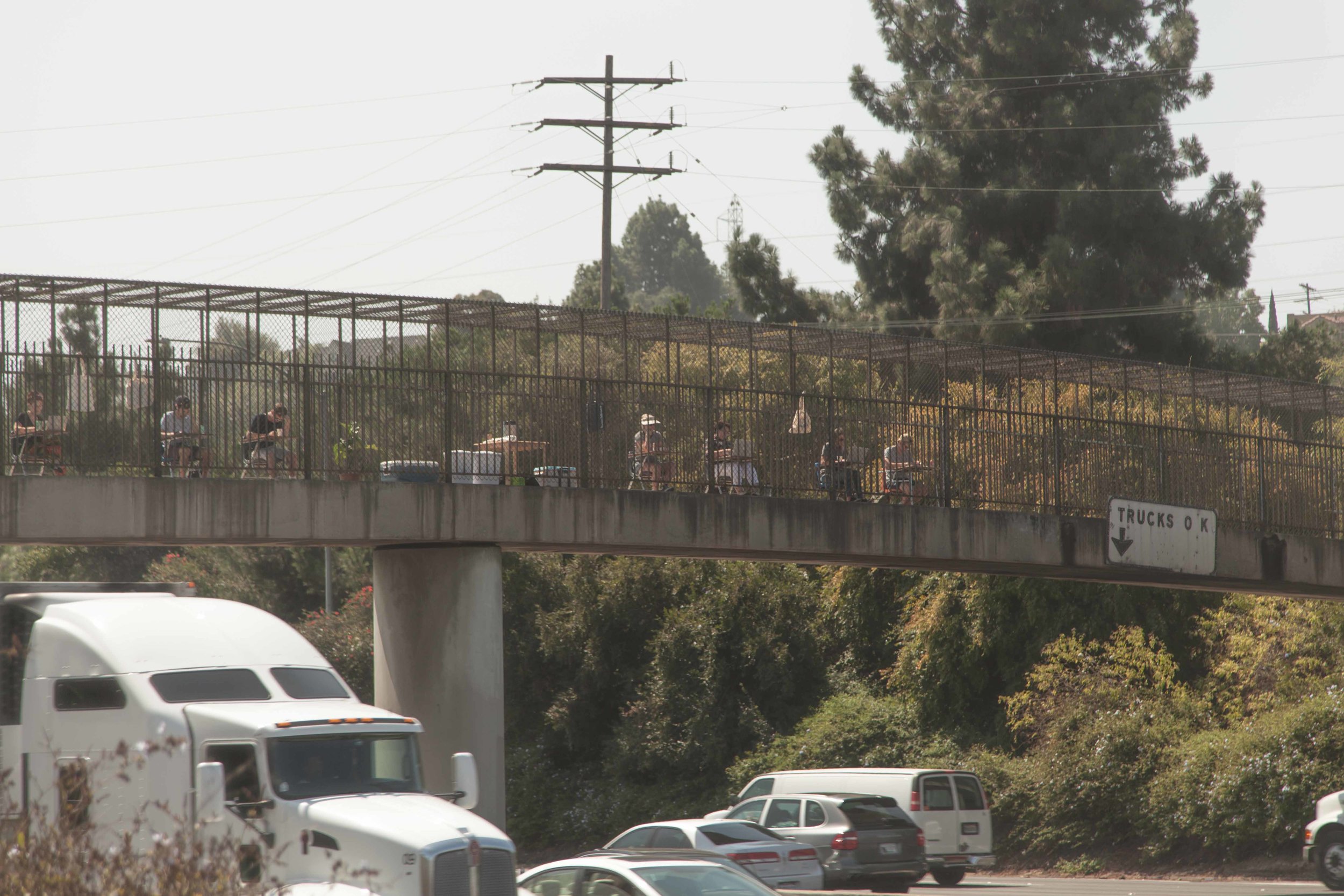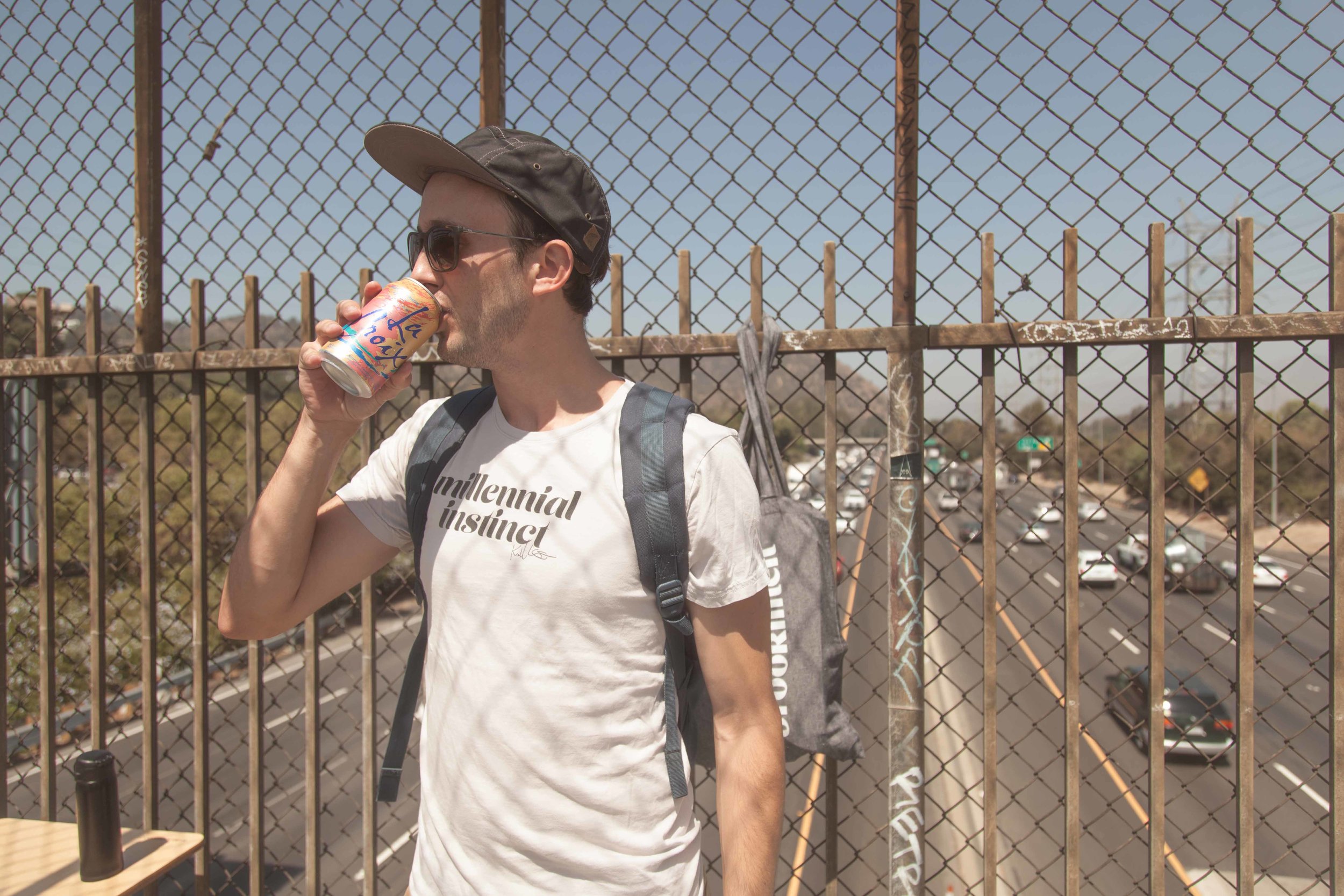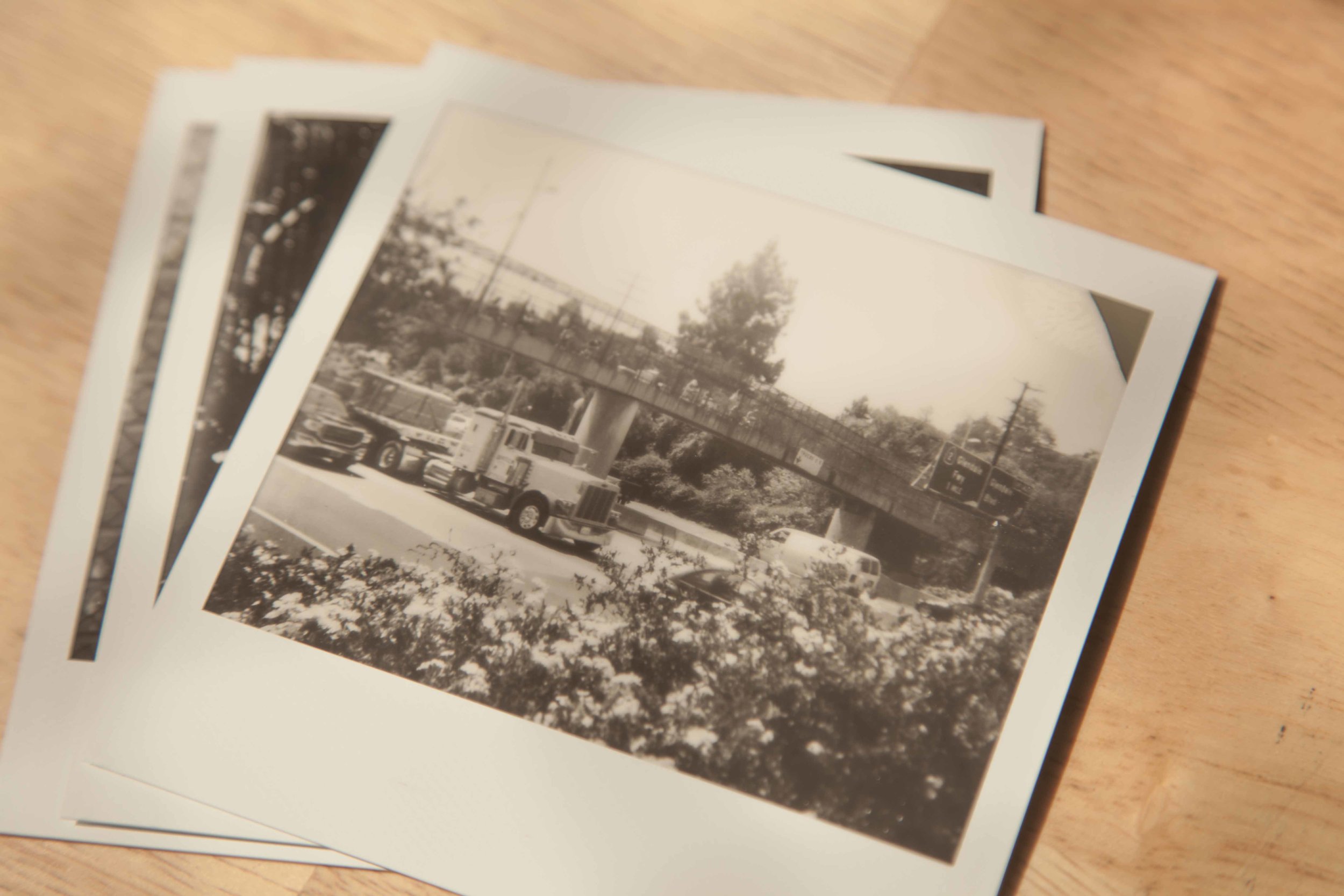 Interactive Installation
2016


Photos by: Camille Cotteverte